Rag & Bone
Rag & Bone's first-ever campaign in 2011 was a pragmatic solution to budgetary constraints and serves as a disruptive predecessor to influencer and social media marketing. This raw and authentic initiative lives on today at
rag-bone.com/diy
.
Graphic Designer/Editor: Jillian Haney
Creative Director: Brynn Heminway
Agency: Laird+Partners
Featuring models Lily Aldridge, Sasha Pivovarova, Edita Vilkeviute, and Abby Lee Kershaw, the DIY Project allowed the women to indulge in their personal photography whims. We supplied each of them with a bag of clothes, a camera, and the four words "do as you please".
The quartet created intimate images and video diaries that reflect each of their fun and unique personalities across different cities around the world. The content was launched in a guerrilla-style campaign featuring zines, wild postings, and pole notices.

Lily let her hair down for her DIY Project, taking her photos on vacation. The Californian is seen enjoying a night out in a bar and soaking up the sun in the sea.
She wore the Skinny Medium Rinse,
the Keaton Sunglasses,
and the Scoop Neck Tee in Grey.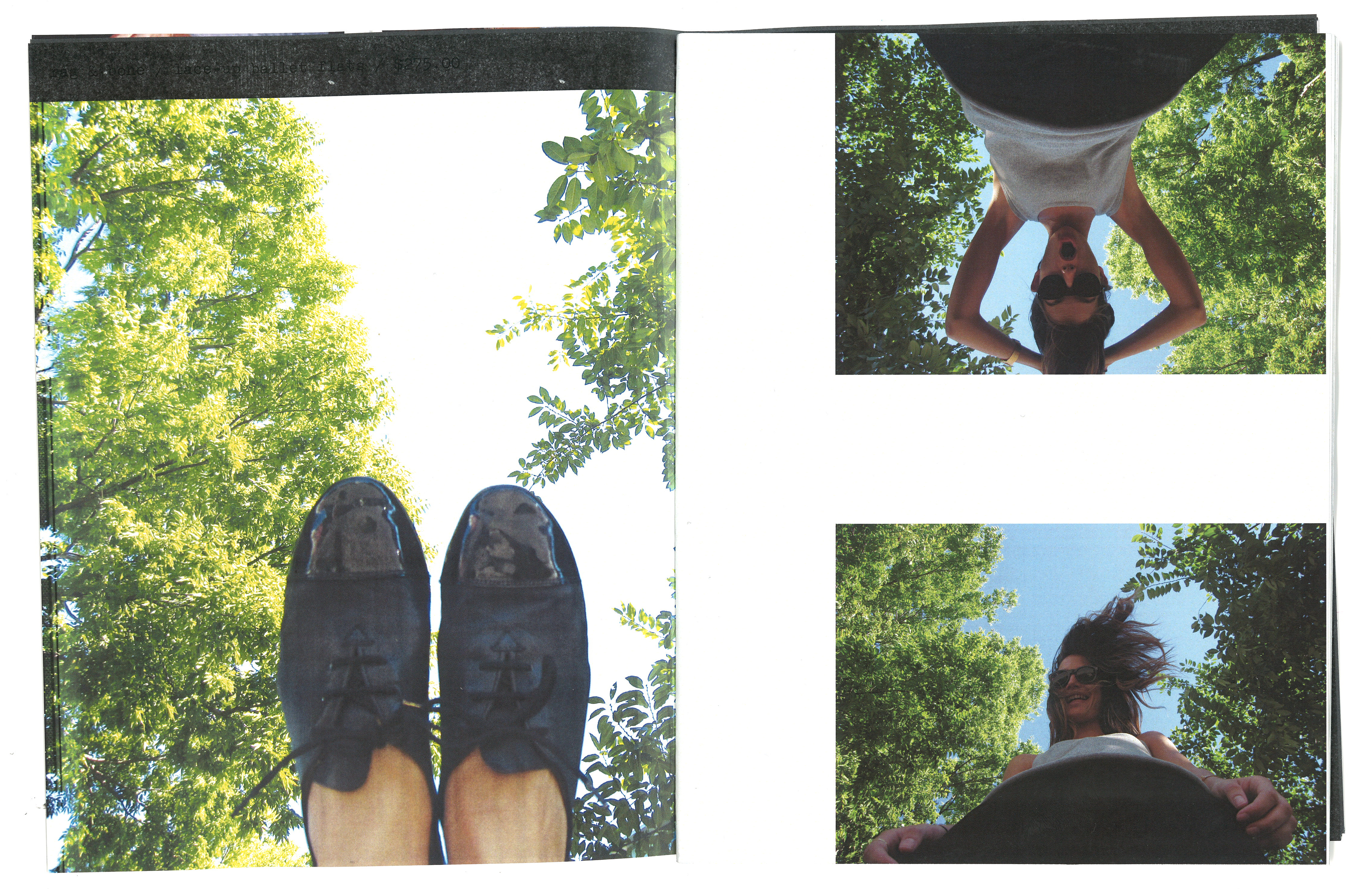 Sasha Pivovarova was on vacation when she decided to shoot her DIY Project. During the overcast days, the Moscow-born model traveled around and is seen on a boat, in a cenote, and stopping at station to refill her Jeep.

She wore the Scoop Neck Tee in White and Grey.
Lithuanian model Edita Vilkeviciute chose a beach in Corisca for her DIY Project backdrop. Taking herself out of the equation, the beauty also acted as creative director by shooting the clothing draped on a washing line.

She wore the Stiletto Slim Boot, the Trail Shirt, and the Western Shirt.
For her DIY Project, Melbourne native Abbey Lee Kershaw took her photos in her Williamsburg apartment. With the remit to do whatever the subject pleases, Kershaw very much was in off-duty mode, with shots capturing her snacking and bathing.

She wore the Quinn Cotton Shirt in White and the Scoop Neck Tee in White and Grey.