Hasan Minhaj
Designed with humor, heart, and heritage, Cole Haan's limited-edition collaboration with Hasan Minhaj infuses vibrant details drawn directly from the quick-witted comedian's life story and Indian-American culture.

Creative Director: Jillian Haney
Film Director: Kris Merc
Agency Partner: Reed Art Department

When Hasan got his big break to interview for The Daily Show with Jon Stewart, he needed a pair of dress shoes. He landed in NYC, went to Cole Haan, and picked up these lucky oxfords because of the orange sneaker-like liner, comfort, and style.
Hasan got the job, hosted the White House Correspondents' Dinner, and married his wife in these shoes. And now he's partnering directly with Cole Haan to infuse his story deeper into the brand.


Watch
Hasan's remarks at the 2017 White House Correspondents' Dinner.

"So much of comedy is about telling your story and your perspective. To tell my story, to tell my family's story, and to stitch it into the fabric of an existing brand is really cool," explains Minhaj.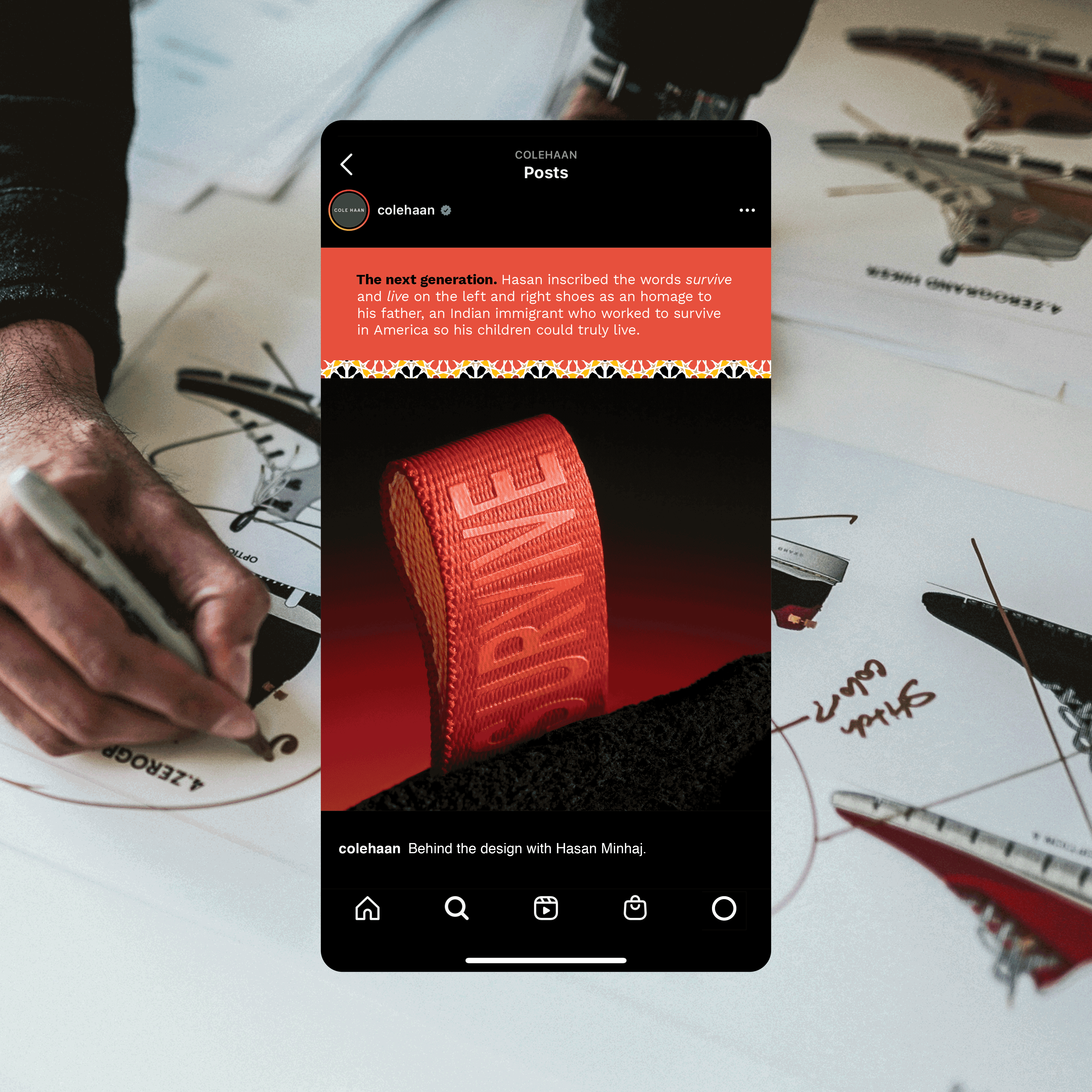 Hasan and his father Najme continue to write their family story.
Read their full
interview
.