Modern Age
Modern Age is a health and wellness company that offers tools and guidance to take control of aging. Their holistic platform provides the treatments, products, diagnostics, and guidance to help customers feel great, at every age.
For the brand launch campaign,
A New Age
, we posit that we're living in a moment where the typical view of aging is beginning to feel…old. Consumers are ready for a new perspective.
Agency:
YARD NYC
Creative Director: Jillian Haney
ACD/Copy: Alex Cairo
Head of Creative: Evie Bear
Modern Age
Partners: Brooke Yaffe, Shara Birn, Tiffany Lin
Director/Photographer: Coliena Rentmeester
︎︎︎ Marks the start of a new era for aging wellness, using modern solutions and a new, holistic approach to taking control of how you age.

︎︎︎ Introduces a fresh perspective that empowers women to age how they want, not how they're told to.

︎︎︎ Sparks a sense of proactiveness, empowering consumers to more thoughtfully navigate their aging journeys.

︎︎︎ Echoes a consumer truth: they're ready for change. We're supplying them not only with new solutions, but a new perspective on what it means to age well.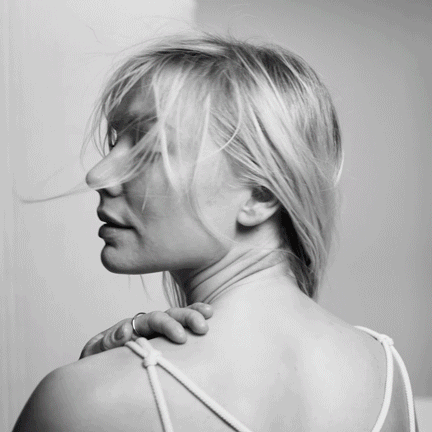 Canvas, blue, and chartreuse comprise the campaign's primary palette, with support from the secondary palette to be used more sparingly.

The hairline graphic element is used to help convey connectivity within a social slideshow and emphasize specific areas within a design.

Grey is our primary sans serif font; Blanco is our secondary serif font.

The wordmark should be used in designs, whereas the logomark should be used in smaller spaces (e.g. avatar) or in conjunction with 'Modern Age' written in editorial copy.


IG SINGLE STORY



IG CAROUSEL
IG MULTI STORY
The old way of thinking about aging has, well, aged out. With expertise and treatments across skin, hair, hormone and bone health, you can take control of how you age inside and out.